Parish Golf Outing August 28
The annual parish golf outing will take place on Friday, August 28th. Click the link below for more information.
You can now make online donations
Support your church from wherever you are using a computer or mobile device.
Let us Light a Candle for you!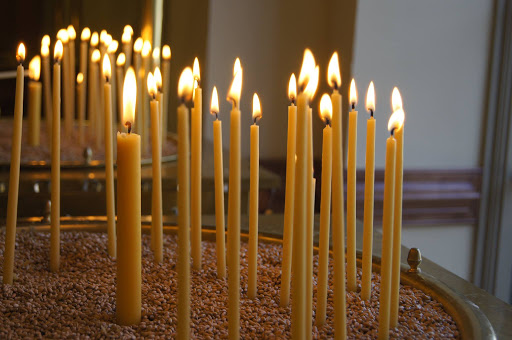 During this time of separation from the liturgical life of the parish, you can still light your candle by submitting a request to the clergy using the simple Google Form in the link below.
Read this week's bulletin
Catch up on everything you need to know about our Cathedral.
Online Chapel
9th Sunday of Matthew
Upcoming Services & Events
Sunday, August 9
9 am
Divine Liturgy in Cathedral
11 am
Divine Liturgy in Great Hall (if needed)
Tuesday, August 11
10 am
Virtual Vacation Bible School
Submit Names for Liturgy
Even when you can't make it to church, you can offer your family names for commemoration at every Divine Liturgy using the simple Google Form in the link below.